Network downtime is simply not an option in today's business environment.  With our Managed IT Services we can insure your company consistent high availability.
Our Managed IT Services will optimize your technology investment.  How our MSP service does that is with; a complete network survey, standardizing your technology and proactive monitoring.  With that we can ensure your company's up-time and importantly predictable IT costs.
Our highly trained technicians will help you upgrade your company's network, improve the way you are operating your email systems and online back up services, all the while helping your bottom line. It's our goal to ensure that your company's infrastructure is consistently optimized and secure.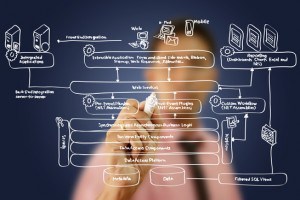 Whether remote support or on-site support we have the expertise you need. Our team of technicians hold a wide variety of expertise and certifications to provide your company with premiere Managed IT Support. But, if all you need is a project based IT consultant we are happy to provide that service as well.
There are many benefits to our Managed IT Services  including reduced labor cost, increased efficiency, better security, the latest technology, but ultimately the biggest gain is time. Time to focus on your core business. We'll take care of the rest.